A group of unrelated individuals linked only by their participation within chatrooms make the decision to meet in person for a weekend getaway to a beach to enjoy some sun, sea and sand. Whilst thinsg get off to a good start it isnt long before this vacation turns into a nightmare when the group members are stalked by a murderous madman.
When carefree Yuna receives a threatening e-mail from on the very first night of their getaway, she casually disregards the warning and heads out to the beach to enjoy the water. Her friends prompted to explore the fate of their now-missing friend when a scream rings out from nearby and a pool of fresh blood is discovered where she last stood, the others attempt to come to terms with their growing fear as one-by-one they receive the exact same menacing message.
As the remaining vacationers pull together to track down the source of the e-mails before the mysterious author returns, the revelation that the murder could be related to an incident that occurred in their online chat group long ago leaves them trembling with terror, and struggling to live through the night. Can any of these individuals survive....or will this murderous individual attempt to get another group of chat room buddies to meet for a holiday!!

Copyright(C) 2007 - 2020. All rights reserved.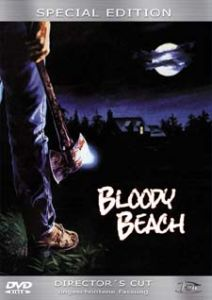 Directed by
Kim In-soo
Produced by
Koo Bon-han
Written by
Seung-jae Baek
Jin-soo Noh
Park Mi-young
Shim Hae-won
Son Kwang-soo
Starring
Kim Hyun Jung
Yang Dong-kun
Jae Hee
Music by
Bang Jun-Seok
Cho Young-ook
Distributed by
Koo-aen Films
Dragon Film
Release date(s)
August 12, 2000
Running time
93 mins.
Language
Korean
Budget