Coming home can be murder
The plot involves a brother and sister, Devon (Tim Draxl) and Regina, who as their younger selves survive a brutal attack in the small town in which their mother was raised. As adults they return to the town to sell their mother's property and get on with their lives, although it is clear Regina still struggles with her memories. They return to the town with three friends: Tom, Samir (Ankur Bhatt), and Terra (Katie Maguire).
But in returning home they run into old friend Harley and old enemy Mac, and returning to that dark place awakens a killing rage in a town where everyone has ties that bind. Regina learns that no one and nothing can be trusted — not even her own memories. She learns the past doesn't simply haunt, it hurts. One by one her friends end up dying, and as the movie unravels we learn that all is not what it seemed at first.....

Copyright(C) 2007 - 2020. All rights reserved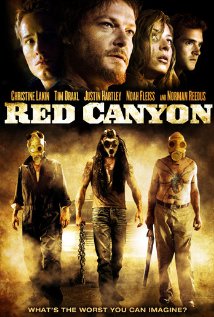 | | |
| --- | --- |
| Directed by | |
| Produced by | |
| Written by | |
| Starring | Christine Lakin, Tim Draxl, Katie Maguire |
| Music by | |
| Distributed by | |
| Release date(s) | 26TH July 2008 |
| Running time | 98 mins |
| Language | English |
| Budget | $1,500,000 (estimated) |