Two warriors meet............only one will survive!!
The film takes place with the summoning of a Japanese martial artist Ken Tami (Sho Kosugi) (codenamed the "BLACK EAGLE"), assigned on a U.S. Governmental mission to retrieve a top secret laser tracking device that was on board a shot down F-111 jet. Ken Tami along with the assistance of his brave two young sons and his female Central Intelligence Agency aide Patricia Parker (Doran Clark) must track down the tracking device before all ends, as Ken inevitably comes face to face with an unknown skilled enemy in the form of a KGB team leader named Andrei (Jean-Claude Van Damme)

Copyright(c) 2007 - 2020. All rights reserved.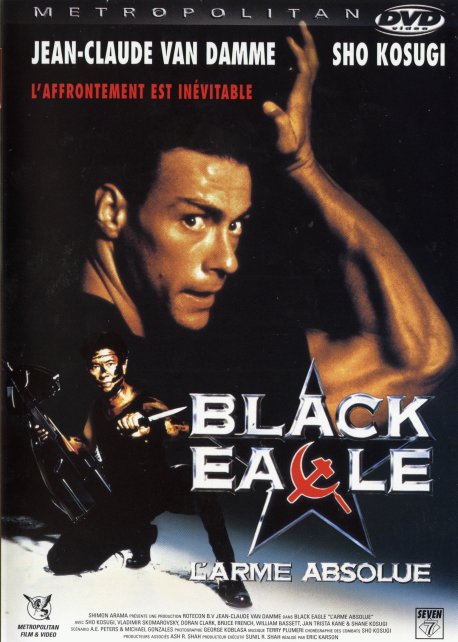 Movie Script