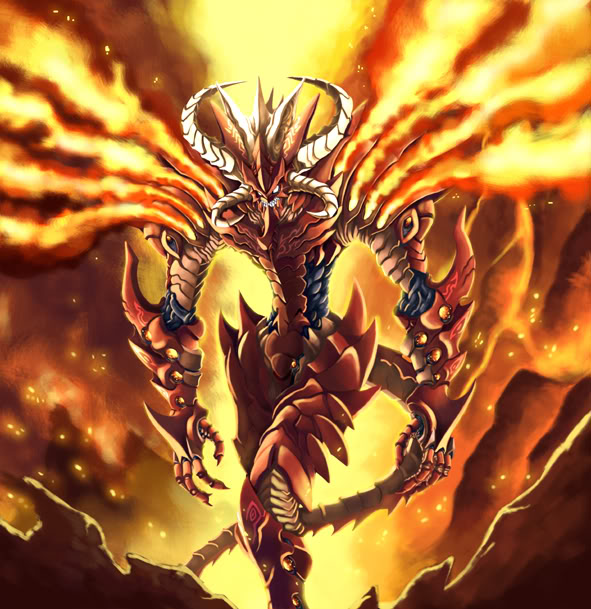 Afreet—also spelled ifrit, efreet, ifreet, and afrit (Arabic: Ifrīt: عفريت, pl Afārīt: عفاريت)—are supernatural creatures in
Arabic
and
Islamic
cultures. They are in a class of infernal djinn, spirits below the level of angels, noted for their strength and cunning.
Ifrit is mentioned in the Qur'an, Sura An-Naml (27:39-40)
An 'Ifrit (strong one) from the jinn said: "I will bring it to you before you rise from your place. And verily, I am indeed strong, and trustworthy for such work. One with whom was knowledge of the Scripture said: "I will bring it to you within the twinkling of an eye!" Then when Solomon saw it placed before him, he said: "This is by the Grace of my Lord - to test me whether I am grateful or ungrateful! And whoever is grateful, truly, his gratitude is for (the good of) his ownself; and whoever is ungrateful, (he is ungrateful only for the loss of his ownself). Certainly my Lord is Rich (Free of all needs), Bountiful. Sura An-Naml:40. (27:40)
Ifrit's mention in the Qur'an and the Hadith, the eyewitness narratives of Muhammad's words and actions, is always in the phrase "the ifrit of the jinn". Ifrit has come to refer to an entire class of formidable, rebellious beings, but in the confused world of underworld spirits.
In One Thousand and One Nights, in a tale called "The Porter and the Young Girls", there is a narrative about a prince who is attacked by pirates and takes refuge with a woodcutter. The prince finds an underground chamber in the forest leading to a beautiful woman who has been kidnapped by an ifrit. The prince sleeps with the woman and both are attacked by the jealous ifrit, who changes the prince into an ape. Later a princess restores the prince and fights a pitched battle with the ifrit, who changes shape into various animals, fruit, and fire until being reduced to cinders.

Copyright(c) 2007 - 2020. All rights reserved.